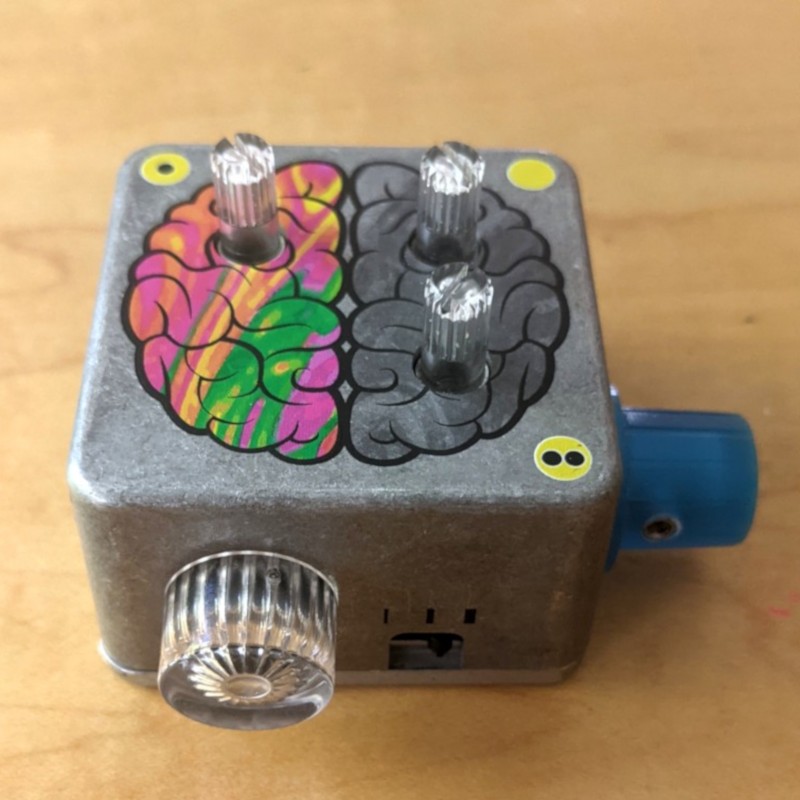 Left Brainz
The Left Brain is a light-controlled expression pedal that interfaces with effects offering expression control.


Controllable patterns of light result in the virtual turning of knobs when used in-conjunction with the available properties of a compatible effect pedal.




Have you ever wished for a tiny semi-sentient clone of your brain to turn the knobs of effect pedals while floating effortlessly across the fretboard without worry?




What if you could get a little more modulation from an effect on the floor, without resorting to yet another giant-sized foot-controllable expression pedal.




Tired of repeating patterns of sine/ square/ triangle waves and eager to break the cycle with some constrained randomness?




Do you like watching patterns of flashing light working in concert with the parameterization of effect properties while jumping off the deep-end of reality?




Harness the fully configurable power of your Left Brain and unlock the creative expression waiting for you with Pedal Brainz.